Welcome to summer in the city! There are so many great things to do this time of year, make sure you get outside and enjoy the weather – summer is finally here!
If you have an event you'd like to share, please fill in this form.
Where: KPU Richmond, 8771 Lansdowne Road
When: Tuesdays until October 18, 3-7pm
Price: Free
Shop locally grown products by farmers and artisans! There will also be a rotating selection of food trucks and carts, local produce, farm fresh Okanagan fruit, SPCA certified chicken and eggs, soaps and much more.
Where: Vanier Park
When: June 3 – Sept 24
Price: Starting at $20, special prices for students
In it's 27th season, Bard on the Beach is one of the biggest events during the summer. This year's plays include Romeo and Juliet, The Merry Wives of Windsor, Othello and Pericles! One of my favourite events to attend – it's a great show for the entire family.
Playland at the PNE
Where: 2901 East Hastings Street

When: Until September 16 (weekends now till June 17, afterwards every day)
Price: Regular – $36 at the gate, $32.50 on the website, Junior (under 48" tall) $24.75 at the gate, $22.75 online
A summer staple in Vancouver, Playland is now open with it's iconic wooden roller coaster, The Beast, Pirate and Music Express (among many more stomach flipping rides).
Canada Day at the Cannery
Where: 12138 4th Ave – Gult of Georgia Cannery National Historic Site
When: July 1, 2016 10am – 5pm
Price: Free
Free admission into the museum and fun games for family to enjoy!
Canada Day at McArthurGlen Designer Outlet
Where: 1000-7899 Templeton Station Road – McArthurGlen Designer Outlet
When: July 1, all day
Price: Free (mostly)
Face painting, carnival games, jazz performances and a performance by the Vancouver Orchestral Club awaits you on Canada Day! They also have a Canada Day themed yoga session with partial proceeds going to the Red Cross Canada for Fort McMurray.
Canada Day Fireworks Show Viewing Zone
Where: Canada Place – west promenade – 999 Canada Place
When: July 1, 2016 – 8:30 – 10:30pm onwards
Price: $15, kids 5 and under free
Enjoy a great view of the Canada Day fireworks in a family friendly environment!
Steveston Salmon Festival
Where: Steveston, Richmond BC

When: July 1, 2016, 6:30am onwards
Price: varies ($8-$15)
Celebrate the Steveston Salmon Festival that features a pancake breakfast, Canada Day Parade, entertainment, car show and of course, The Salmon BBQ.
Canada Day at Whistler Olympic Plaza
Where: Whistler Olympic Plaza, Whistler
When: July 1-2
Price: Free
Enjoy a free concert from the Vancouver Symphony Orchestra and other festivities.
Ships to Shore Steveston 2016
Where: Imperial Landing & Britannia Shipyards, 5180 Westwater Dr Steveston
When: June 30 – July 2 2016 from noon to 6pm
Price: Free
Check out the ships, entertainment and fireworks over the Fraser River. Kids Cove for kids includes a large bouncy cancel, entertainment and activities and crafts.
Summer Cinema at Stanley Park
Where: Stanley Park
When: July 5, 12, 19, 26 (and more dates in August) – most start between 8:15-9:20pm
Price: Free
Watch great movies like The Outsiders, Little Mermaid, Space Jam and more. Get there early to grab a good seat!
Theatre Under the Stars
Where: Malkin Bowl, Stanley Park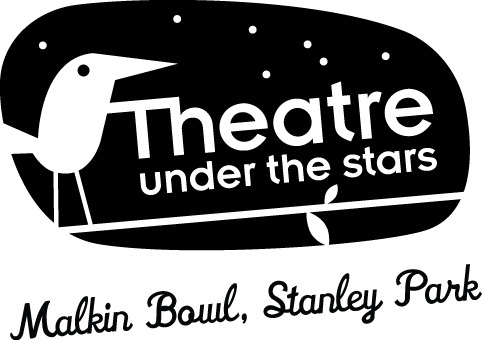 When: July 6 – August 20


Price: $30-45 adults, $30 children 5-18, kids 4 and under are free.
West Side Story and Disney's Beauty and the Beast are this years performances!
Greek Summerfest Vancouver 2016
Where: 4641 Boundary Road
When: July 7- July 17 (M-Th noon-10pm, F-Sun noon-11pm)
Price: Food prices vary
The Greek Summerfest celebrates Greek culture through food and entertainment – live singers and dancers will be on the the stage!
Indian Summer Fest 2016
Where: All around Vancouver
When: July 7 -16 2016
Price: Varies
From visual artists to musicians and delicious food, celebrate South East Asian culture in it's many forms across the city.
Musical Nooners @ CBC
Where: CBC Vancouver Outdoor Stage, 700 Hamilton Street
When: July 8 – August 19, 12-1pm
Price: Free
Free music concerts every weekday during lunch time!
Carnaval Del Sol
Where: Concord Pacific Place – 88 Pacific Blvd
When: July 9 (10am-10pm) and July 10 (11am-9pm)

Price: varies
Check out this huge festival that celebrates Vancouver's best Latin food, music and entertainment.
Khatsahlano Street Party
Where: West 4th from Burrard to Macdonald
When: July 9, 11am – 9pm
Price: Free
Khatsahlano Street Party is Vancouver's largest free music and arts festival. Check out the work of local artisans, street performers and musicans as this 10 block street fair offers food, patios, giveaways and beer gardens!
Symphony in the Park
Where: Deer Lake Park Festival Lawn
When: July 10, 7-9pm
Price: Free
Enjoy the beautiful sounds of the Vancouver Symphony Orchestra in it's annual free outdoor concert.
Honda Celebration of Light
Where: English Bay
When: July 23, 27, 30
Price: Free
This year the Netherlands, Australia and the US (Walt Disney Entertainment!) will be competing for the best fireworks display. Get to English Bay early to secure a seat on the beach or make a friend who owns a boat for a more front of the line experience.
Vancouver Pride Parade
Where: Davie Street

When: July 31 – 10am – 12pm
Price: Free
Celebrate Pride that includes the annual Pride Parade (12pm) and the Pride Festival at Sunset Beach!