One of my first forays into what the Toronto cuisine scene has to offer was to Origination Noodle House. Being a Vancouver transplant, I naturally gravitate towards all kinds of Asian cuisine so I had to give this place a try.
If you're like me and will try anything, you probably won't need this. But if you're pickier and would rather have an inanimate object tell you what to do you with your life someone pick what to order, this flow chart is perfect for you. It's very helpful!
I decided to order the Ramen with Beef because I love ramen and I love living my best life.
With beef, fried egg, pickles, tofu slices, and baby broccoli. Look at how cute this set up is. So cute.
This bountiful portion of ramen had a very generous amount of tender, sliced beef and crunchy baby broccoli. The broth is not as thick and rich as I would've wanted it to be but it wasn't so bad because the entire dish overall is quite filling. And scooping the soup with this wooden ladle made it more fun.
Sadly, there were a couple of things that didn't go so well during this visit:
My friends and I had to ask for glasses of water three times. This is a bit ridiculous especially since it's just water, not the polyjuice potion.
There was no fried egg in my ramen. The menu clearly states fried egg was part of the dish but it was as nonexistent as my love life. I was disappointed.
Overall I'd rate my experience at 6.5/10. The best part about the meal was that it wasn't overly expensive – I paid $12 (with tip) for a sit down lunch. Oh and free wifi. Not bad!
I went back a few days later because another friend wanted to try eating there after we mentioned that this is where we had lunch. I knew this was the opportunity to give Origination another chance. I wanted to see if I was going to have another fried egg moment, but I gave them the benefit of the doubt. This time, I decided to order the Cutepot Rice Noodle (Tomato) and the Crispy Dumplings.
Here's a closer look:
With minced pork, Yunnan pickle, snow pea tip, tomato, and chive.
I didn't really know what to expect with this dish, well I did – the ingredients were mentioned right there. But I wasn't sure how this dish was going to come together. I think the best word I can use is interesting. It had a lot of flavours and textures going on; sour, a bit of sweet, a small hint of bitter, and savoury. Add that to the chewiness of the pork and the consistency of the pickle and snow pea tip + the rice noodle. There was definitely a lot. The broth was a thinner and lighter broth, which I wasn't sure about. But at this point, I think I just prefer heavier broths.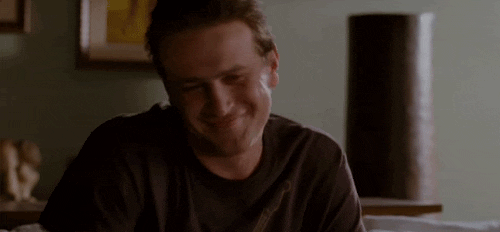 The crispy wontons were a nice contrast to my cutepot meal. It's a lighter dish and it tastes like they used a brand batch new batch of oil to deep fry it. Although for almost a dollar a wonton, I don't know if it's worth it.
A few minutes after our food arrived, this cart also showed up.
I could get into it, but I think this cart was meant for my friend's dish. I assume this because the lady sitting beside us ordered the same thing as I did, but didn't get the cart. Since it was there, I helped myself to some. I mean, who doesn't like free stuff?
If you're looking for fast and cheap eats in the city, why not give this place a try.